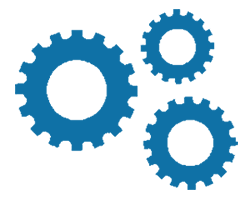 The Mining class of machines works in large mines under severe working conditions. Any breakdown in this class of machine other than planned maintenance leads to severe loss to the user of these machines.
Mining equipment calls for different kind of knowledge and expertise in the development of structural parts. These structures are heavy in construction and involves welding of castings, forgings and alloy steels. Hence special care is needed in pre-heating and welding. RSB has experience in development of heavy structures up to 85 tonne class of Mining excavators. RSB has developed Centre Frames, Tail Frames and Sides frames for the Mining Class machines.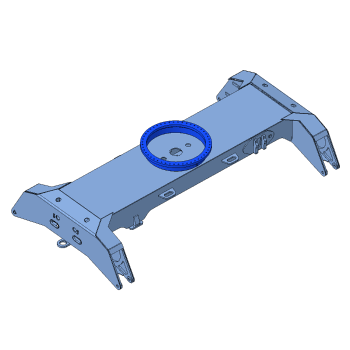 RSB has capabilities to manufacture Unterwagen (Export) since 1998. RSB's inhouse develop and manufacturing facilities (under one roof) for, laser cutting oxy cutting, plasma cutting, bending, rolling, robotic welding and machining provides better product integrity with following specification.
RSB is catering to export Markets of leading countries such as USA, Brazil and Thailand. It has exporting structural parts of different kind of construction and Mining equipment.
Unter Wagen size (L X W X H) in mm: (5370 X2840 X 1150)
Unter Wagen Weight in Kg: 4852 Kg