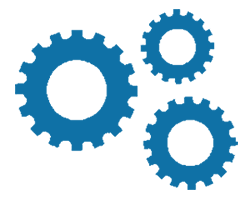 RSB is the most reliable Propeller Shaft supplier in automobile industry. Our Propeller Shafts are tried and tested by the OEMs over the past many years. We Design, Develop & Validate these Propeller Shafts by using latest technologies. Our Product range covers all requirements and different varieties of Propeller shafts technically perfected for many applications.
RSB Propeller Shafts are designed for Optimum weight for the required Torque Transfer. RSB has also developed & tested Propeller shaft made of alternate light weight material as well as with high strength material. RSB Propeller Shaft division holds the highest Quality certification - Deming Prize & TPM Excellence award, and Other Certifications like IATF / TS 16949, ISO 14000&OHSAS.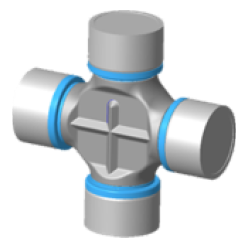 Universal Joint
Robust design for higher load capability
Improved sealing through multi lip seals
Polyamide thrust washer for better thrust load capability and improved life of cross & bearing cup
Environment friendly synthetic lithium-based grease for longer life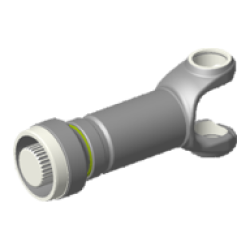 Sliding Joint
Involute profile spline guarantees optimized performance
Polyamide coated sliding joint outer and inner surfaces for smooth Sliding & better wear resistance property.
Double lip seal with metallic dust cover for improved sealing
Standard sliding length ranges from 70mm to 180 mm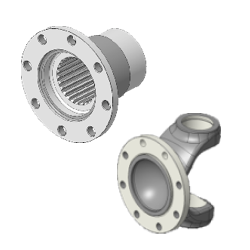 Mounting Yoke
SAE-Mounting flanges
4-hole mounting flange with x-serration (ISO 12667/ ISO8667)
High torque to weight ratio
Optimum weight of the forgings
Higher deflection angle (up to 44°) for inter axle shaft applications available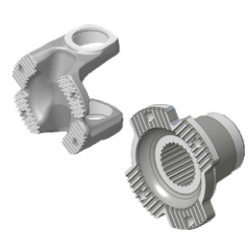 The X-serrated flange is the preferred flange because of its Techno-Commercial advantages including the following:
International standardization (ISO)
Fewer variants
Form fitting, highest torque transfer efficiency
Clearly defined mounting position
Less time required for assembly
Positive drive
Simplified bolting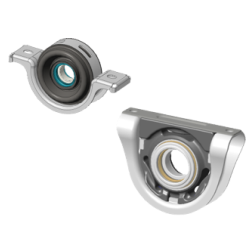 Center Bearing Assembly
Robust center bearing kit
Honeycomb design rubber housing available for
1. Dampening and isolation
2. Cushioning axial movements
3. Cushioning angular movements and positions
Deep groove ball bearings with 2RSR (double sealing) and service free grease to keep out dirt and moisture
Center bearing dust cover provided to prevent water and dust from entering
For propeller shaft assembly to various transmissions and axle assemblies, variants of mounting flanges are available to match gear box and axle mounting flanges.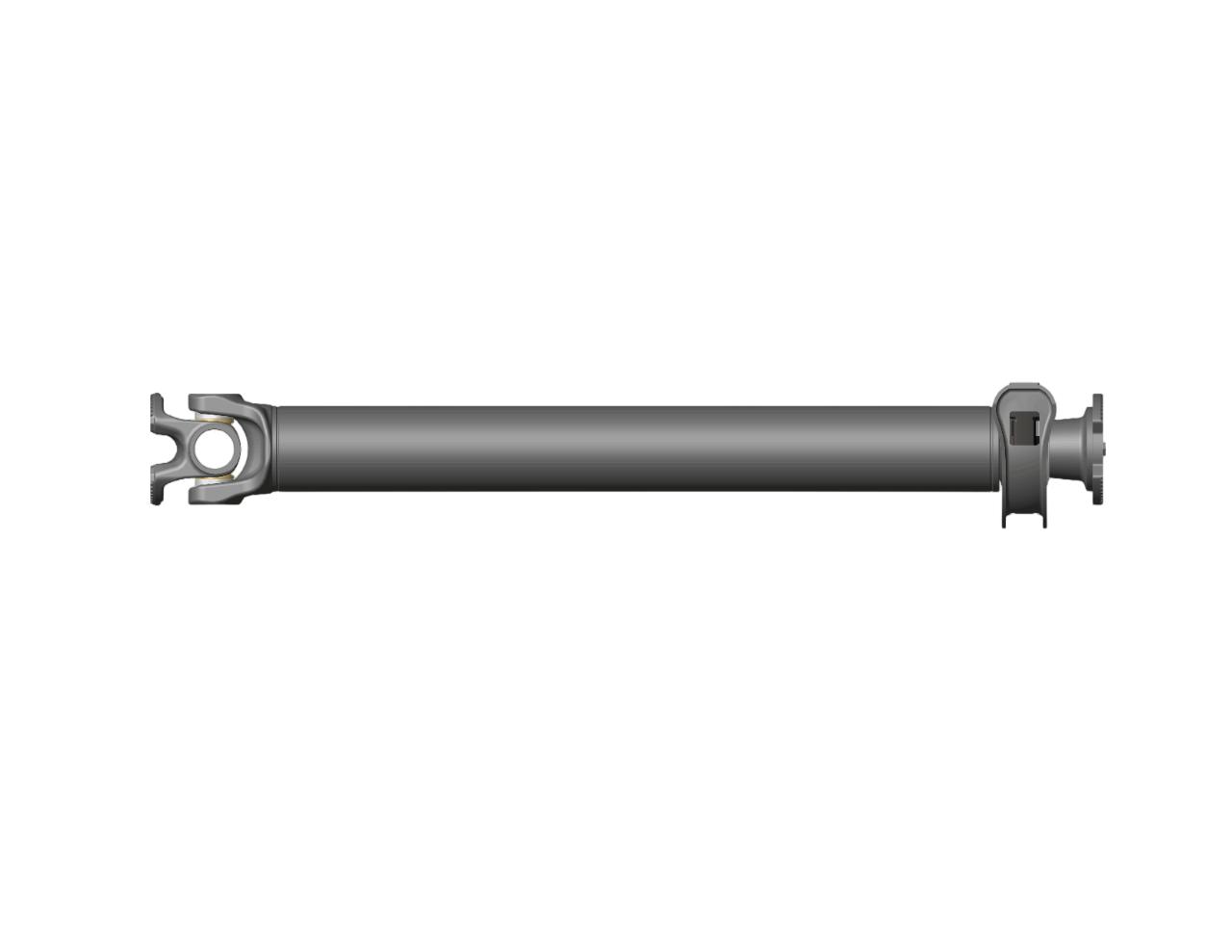 Variant A100
Coupling shaft with centre bearing assembly.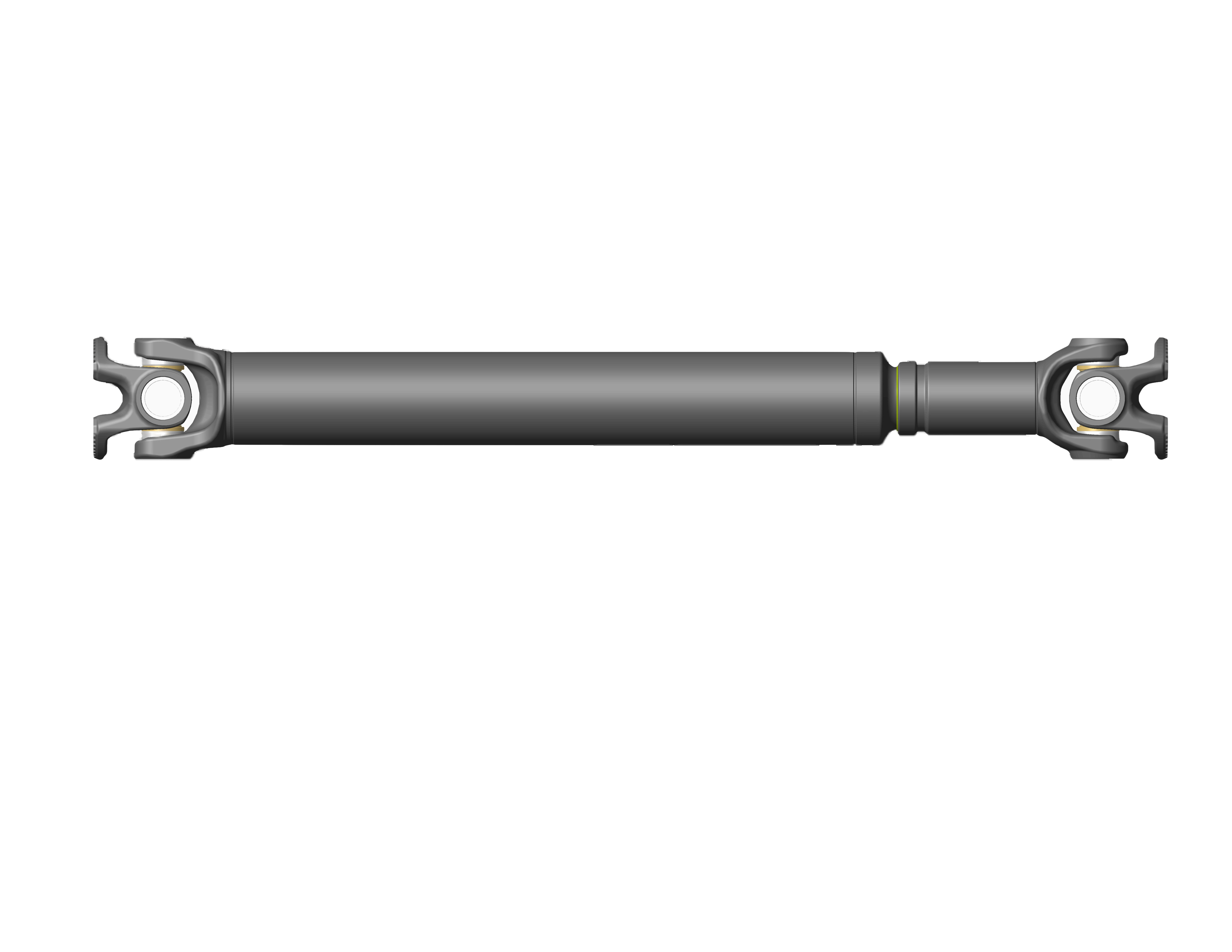 Variant A120
Drive shaft with length compensation.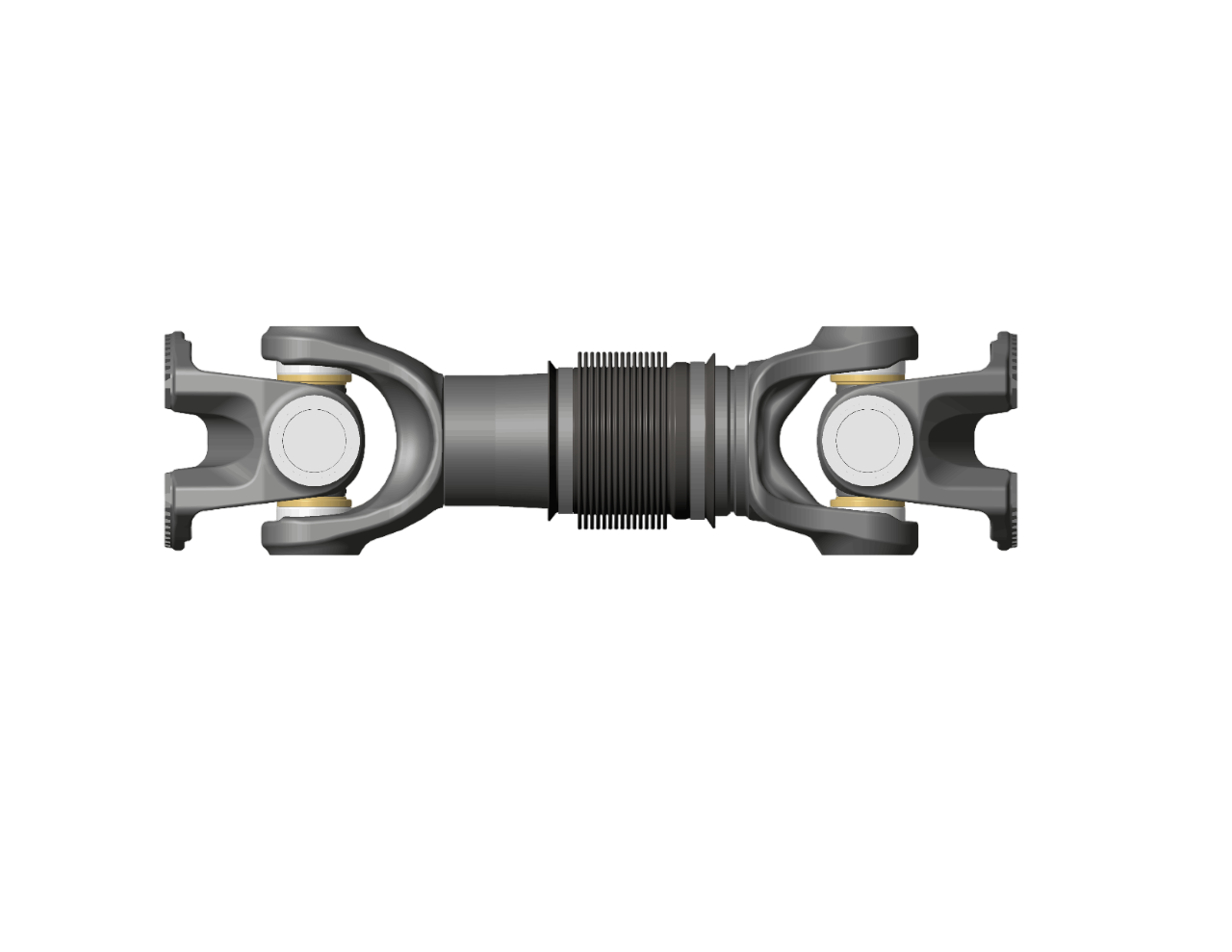 Variant A140
Short coupled drive shaft with length compensation.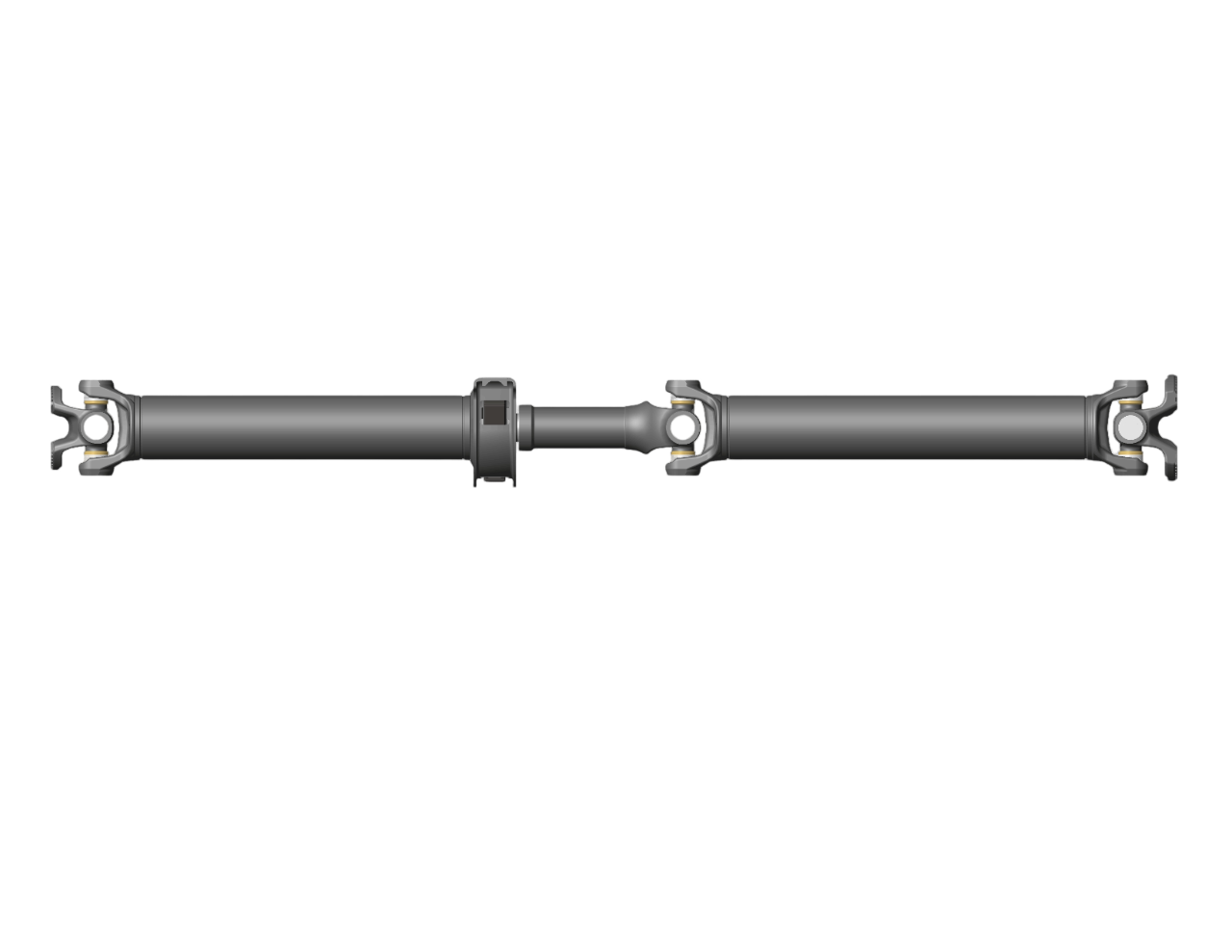 Variant A160
Unitized drive shaft with length compensation & center bearing assembly.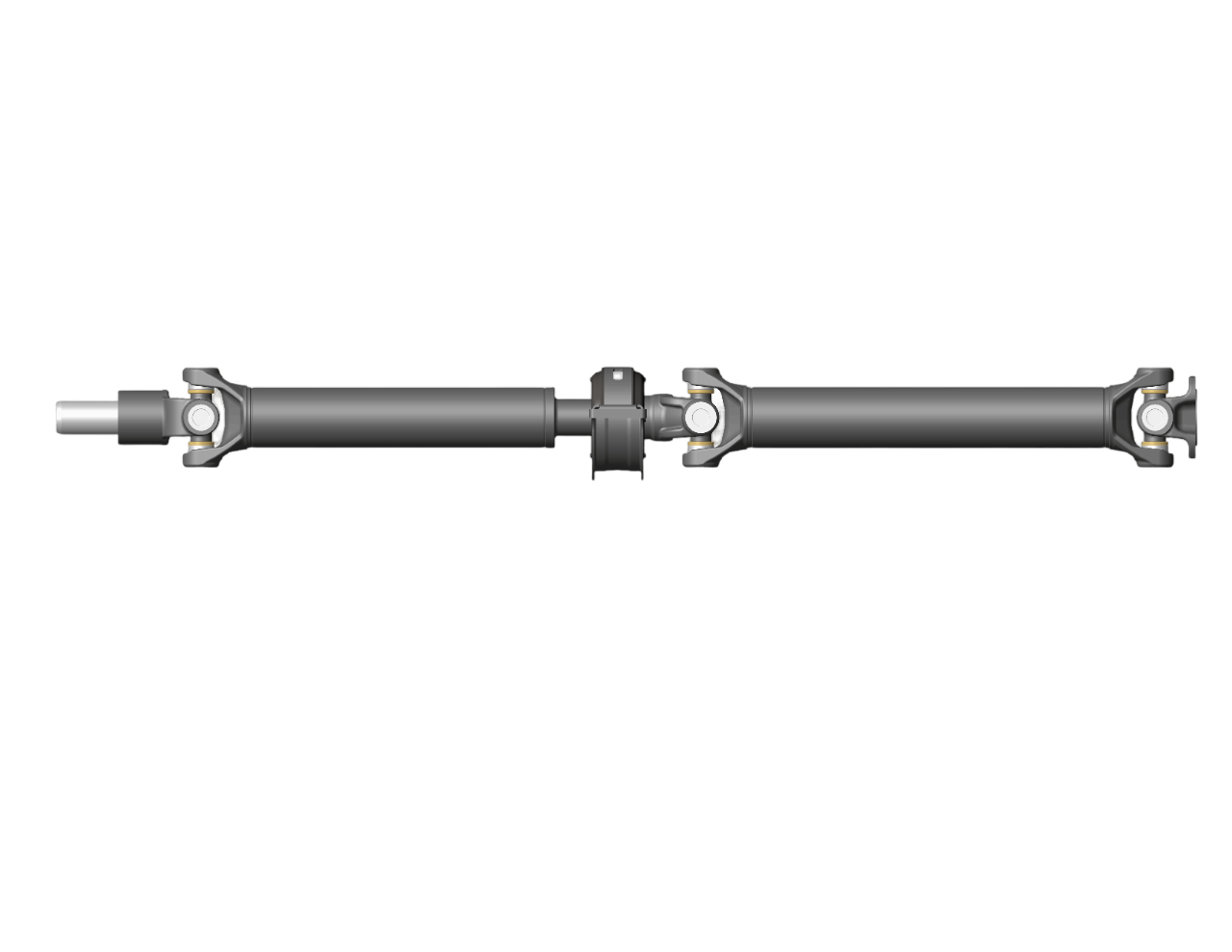 Variant A180
Unitized drive shaft with front length compensation & center bearing assembly.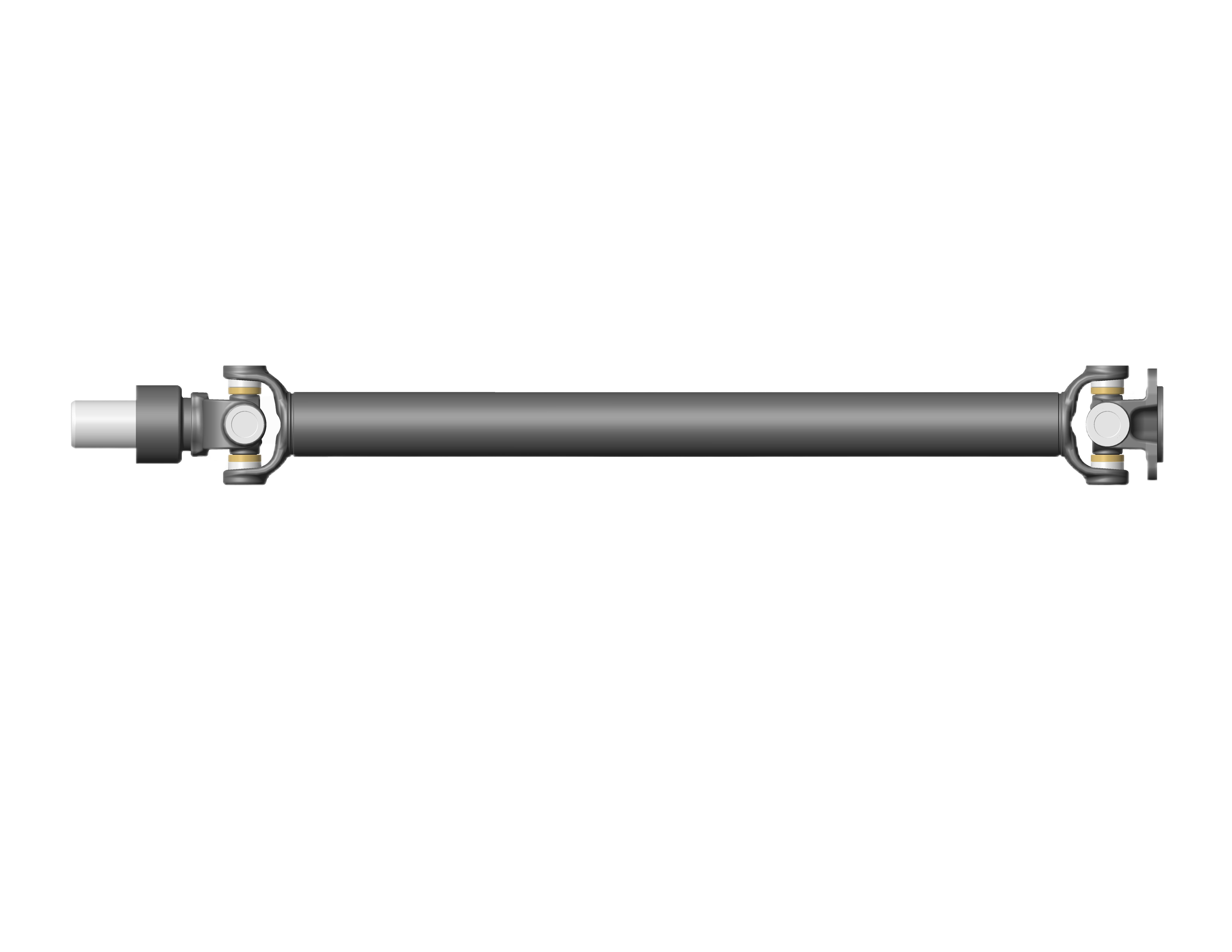 Variant A200
Drive shaft assembly with front length compensation.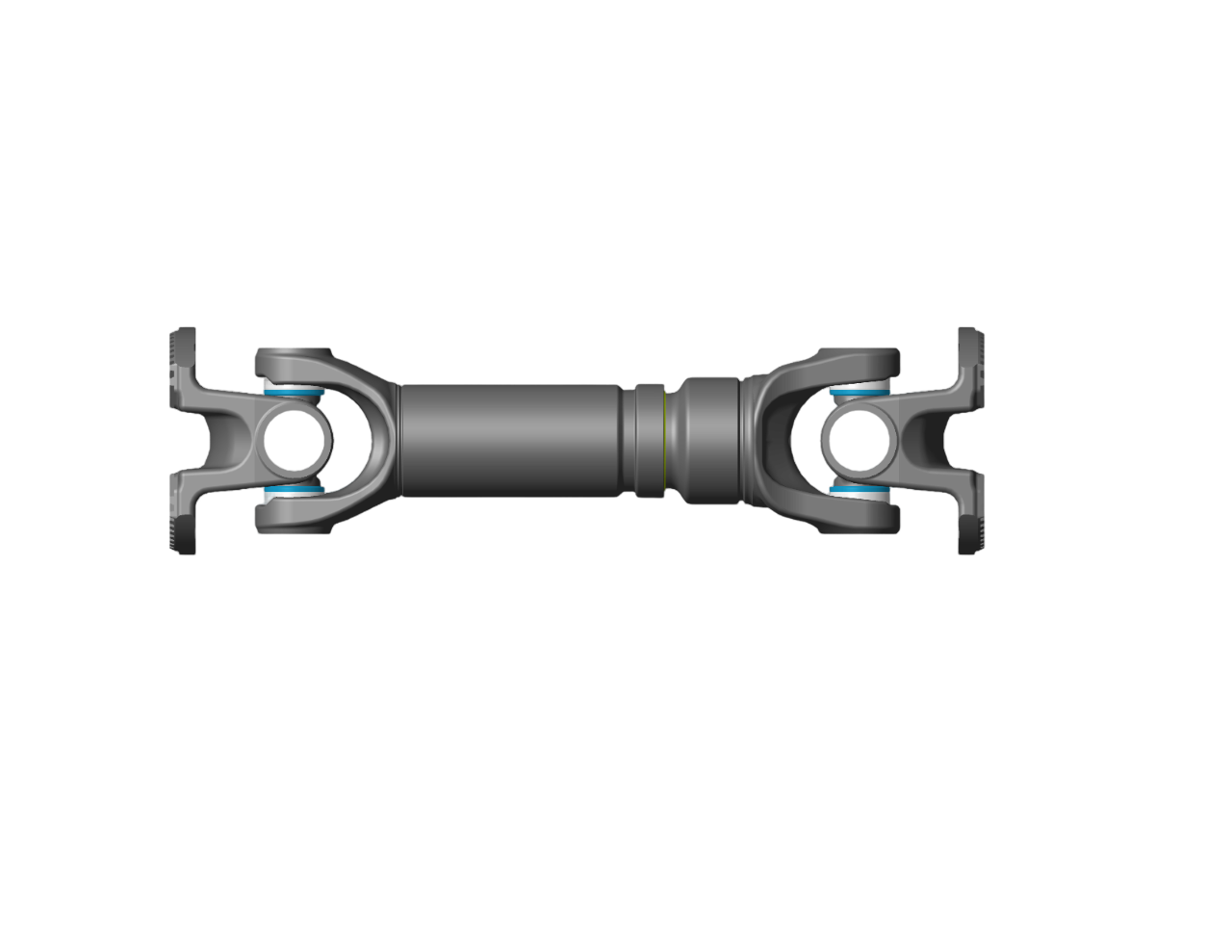 Variant A220
Double joint cardan shaft assembly.
Sr No.
RSB Series
Functional Torque (In Nm)
Type of Shaft
Mounting Flange Size
UJ Size
(Cup Dia. x Comp. Length)
Articulation Angle (In Deg.)
Tube Size
(OD x Thk.) (In mm)
Swing Diameter
(In mm)
Slip length
(In mm)
1
066
2000
Out-Board Design
SAE : 4-Holes
26 x 87
22°
50.8 x 2.4
100
50
2
099
2600
Unitized Design
SAE : 4-Holes
26 x 87
25°
63.5 x 1.6

68.9 x 2

100
50
3
117
3500
Unitized/Conventional Design
SAE : 4-Holes
30 x 106
25°
68.9 x 2
120
70
4
123
5500
Unitized/Conventional Design
SAE : 4-Holes & Ø120-X-Serrated
35 x 104
25°
88.9 x 2.4
120
70
5
225
8000
Unitized/Conventional Design
SAE : 4-Holes Ø120-X-Serrated
35 x 126
25°
88.9 x 2.4
90 x 3
140
80
6
325
10,000
Conventional Design
Ø120-X-Serrated
Ø150-X-Serrated
42 x 120
25°
90 x 3
140
110
7
325HS
10,500
Unitized/ Conventional Design
SAE &
Ø120-X-Serrated
Ø150-X-Serrated
42 x 120
25°
100 x 3
140
110
8
403
12,000
Conventional Design
Ø150-X-Serrated
Ø180-X-Serrated
42 x 129
25° & 44°
101.57 x 3.41
150
110/140/180
9
490
14,000
Conventional Design
Ø150-X-Serrated
Ø180-X-Serrated
48 x 139
25° & 44°
101.57 x 3.41
100 x 4.5
158 / 150
110/140/180
10
14K
14,000
Conventional Design
Ø150-X-Serrated
Ø180-X-Serrated
48 x 135
25° & 44°
101.57 x 3.41
100 x 4.5
158 / 150
110/140/180
11
590H
16,000
Conventional Design
Ø150-X-Serrated
Ø180-X-Serrated
52 x 147
25° & 44°
103.9 x 4.5
172
110/140/180
12
590
17,000
Conventional Design
Ø150-X-Serrated
Ø180-X-Serrated
52 x 147
25° & 44°
120 x 4
172 / 158
110/140/180
13
17k
17,000
Conventional Design
Ø150-X-Serrated
Ø180-X-Serrated
52 x 139
25° & 44°
120 x 4
172 / 158
110/140/180
14
592
20,000
Conventional Design
Ø180-X-Serrated
57 x 147
25°
120 x 4
172
110/140
15
620
25,000
Conventional Design
Ø180-X-Serrated
57 x 152
25°
120 x 6
178
110/140/180
16
680
30,000
Conventional Design
Ø180-X-Serrated
57 x 172
25°
140 x 5
180 x 4
196
110
17
700
35,000
Conventional Design
Ø180-X-Serrated
65x 172
25°
140 x 5
204
110
18
710
42,500
Conventional Design
Ø180-X-Serrated
65 x 172
25°
142 x 6
204
100