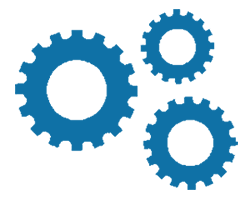 Long Reach attachments in Excavators are generally used for desilting and dredging applications. Water ways developments and desilting works for water management calls for the use of Long Reach attachments for Excavators. Off-late due to the need for water management in our country, there has been a phenomenal increase in the requirements in Long Reach attachments. These Long Reach attachments are also used for Giant Well digging in draught prone areas.
RSB has developed and manufactured Long Reach Arm for the Excavators and supplied to several leading Construction Equipment manufacturers in India. The development of Long Arm is very challenging as these fabrications are slender and long. The plate thickness used needs to be controlled as any increase in the plate thickness leads to increase in attachments weight. Hence, lifting capacity of the bucket decreases enormously. The plate cutting and preparation and handling needs special care. The dimensional accuracy and distortion control are very challenging. It needs big CNC machining centres for machining of these structures. The fixturing and tooling for these fabrications are very special in nature.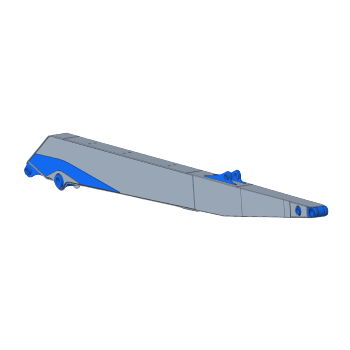 RSB has developed Long Reach Arm for 20T and 21T class of Excavators. The Long Arm Length ranges from 6.3 M to 8.0 M. The Weight ranges from 1.0 Tonne to 1.4 Tonne. RSB has the capability of developing full range of Long Reach attachments for the Excavators. Manufacturing of Long Reach Arm requires classical welding and Machining requirements. RSB specializes in manufacturing Long Arm and Long Boom for leading Construction Equipment manufacturers offering different ranges of Excavators. RSB's inhouse facilities for laser cutting, oxy cutting ,plasma cutting, bending ,rolling , robotic welding and machining (under one roof) provides better product integrity with following specifications.
Long Reach Arm size (L X W X H) in mm: Range from (6680 X366 X 531 To 9550 X 366 X 600 )
Long Reach Arm Weight in Kg: Range From 1143 To 1419