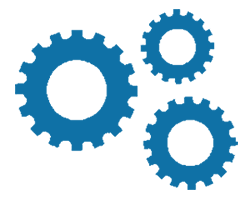 Based on the best-in-class manufacturing capabilities & in-house Design center's knowledge on the Axles, RSB forayed in to e-Mobility solutions. Extensive bench marking, study of field data & Indian road usage conditions etc., are the recipes for RSB to come up with their e-Axle offerings. Dedicated Machining set up, Assembly line, End of line testing & Optimum process flow etc are installed for delivery of world class product to our esteemed customers.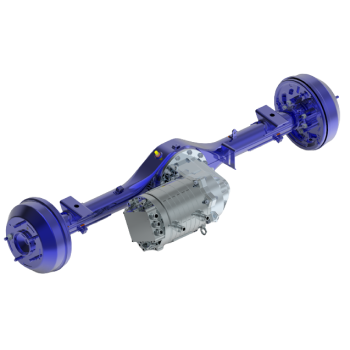 Lighter Weight – Aluminum Carrier, Banjo Beam.
A Double Row Unitized Wheel Bearings for Semi float Axles, Unitized / Preset Hubs for full float axles.
Long Life Seals > 150,000 Km, Low Friction Pinion Bearings.
Low NVH - Motion Transmission Error on Gears < 40 micro-Radians.
Performance simulation and offering appropriate ratio to achieve better performance than ICE.
Highly efficient Transmission with required reduction.
Integrate motor to achieve at par or even better performance than ICE.
Space management Integrating motor and allied components liberating additional space.
Light weighting to enable higher pay load or additional space for battery.
Integrating all vehicle interface and completing DMU as per the requirement.
Platform Strategy to achieve modularity and / or standardization.
RSBs ability to integrate E Axle in current vehicle "Ready to Fit "– no other changes needed.